For your visual training
By slow motion efect or stroboscopic efect by PRIMARY, you can see high speed rotating fans just like this!

Duty Ratio: 90%, Frequency: 31Hz, Fans rotation: 3,000rpm
Primary Shop
by Appreciate Co., Ltd.
E-Mail:Click here
TEL: +81-75-708-6911
FAX: +81-75-708-8852

Address: MB Bldg. 4FD2A,
382 Motohon-noji-cho, Nakagyou,
KYOTO 604-8244 JAPAN
⇒Company Profile

Press Release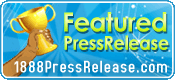 1888PressRelease
VIDEO - Blinking Strobe Glasses make your vision harder but improve your Sports Vision!
PRIMARY 2MJ-03SE Strobe Glasses for Sports Vision Training level up your performance!

NEWS
* Overwhelming responses from Optometrists, Professional Sport Teams, Coaches, Trainers, and Top Athletes!
* Wear Primary for 15min., every other day, for two months during your daily warm-up, or you get it!
* Highly effective to improve Sports Visions, such as, Eye Skills, Dynamic Vision, Depth Perception, etc.
* Direct shipment by courier, Shipping Charge Free, 12 Month Warranty, Reliable Japanese Service, and more!

Switzerland goal keeper Diego Benaglio is using PRIMARY for 2014 World Cup in Brasil!
More information in English
More information in Swiss-German
Sports Vision Training -
'The Trigger' to level up your performance
Perhaps you know that there are several vision skills, such as, Dynamic Vision, Eye Tracking, Peripheral Vision, Depth Perception, Eye and Hand Coordination, etc.

But you might not be aware of that better vision skills improve your performance dramatically.

At the same time, you might not know that vision skills can be improved by training just like muscle of your body.

All sports start with vision. Every reactions start with vision.
Just as athletes carry out physical training almost everyday to improve their reflexes and timing, sports vision training is another 'must'.



LCD Flash Lenses improve your eye vision skills
PRIMARY Strobe Glasses equipped with high speed LCD lenses make it more difficult to see or to collect visual information by intermittently flashing between transparent and opaque at a frequency set by the user.

This unusual vision stimulates and trains eye-ball muscles. As the result, as eye-balls get to move quicker and smoother, eye vision skills are improved. This resistance training forces your brain to become more efficient as well.

10-year children to aged people, amateurs to professionals, or lighter training to heavier training, PRIMARY Strobe Glasses are very easy to use and effective.

Users' Benefits and Advantages

- You would see moving objects much slower and clearer.

- You would see rotation and orbit of moving objects'.

- You would get a good and sustainable concentration.

- You would be more aware of your surroundings.

- You would improve reaction, quickness, agility, etc.


Applications and How To Use

PRIMARY Strobe Glasses are applicable to all sports requiring eye vision skills.
PRIMARY is effective to improve, maintain, or recover your visual ability.
Baseball, Softball, Clicket, Football, Soccer, Futsal, Rugby, Hockey, Golf, Lacrosse,
Bascketball, Handball, Tennis, Badminton, Table Tennis (Ping-pong), Volleyball
Squash, Clay Shooting, Shooting, Archerry, Biathlon,
Martial Arts, Boxing, Karate, Kendo, Fencing,
Motor Sports, Car Race, Motorbike Race, Boat Race
How To Use PRIMARY
- Only 10 to 15 min. use during your warm-up training or basic practices, every other day
- Start with Frequency 50Hz which is the same frequency of lighting at home so that you do not feel any stress.
- Confirm that you can do the task successfully, decrease Frequency to 30Hz/20Hz/10Hz, one by one accordingly.
- Then, level up your training, start it with 50Hz again, and carry it out in the same manner.
- In one month to max. three months, your improvement will turn to sustainable effect.

Supervised and endorsed by Japan No.1 Sports Vision Specialist!
Primary Strobe Glasses have been supervised and endorsed by Professor IshigakiHisao, M.D. at Aichi Institute of Technology, Toyota, Aichi, Japan. According to Prof. Ishigaki, "I have been waiting for this kind of tool for many years. PRIMARY Strobe Glasses is so amazing that a pair of glasses makes it possible for athletes to improve their sports vision just during daily training first time ever before."

Prof. Ishigaki was born in 1947, graduating from Tokyo Educational University (Now: Tukuba University), Medical Doctor, very famous as the leading person of sports vision study in Japan, supervised Nintendo DS software 'Sight Training', and advising Japan National Teams or Professional Teams of various sports fields in Japan.
Online shopping
 - Click your favorite color for more images.

PRIMARY Strobe Glasses can be ordered in this website from anywhere in the world. The selling conditions are as below:

Shipping: By EMS (International Express Mail Service), a courier service by Post.

Delivery: Upon receipt of your payment, normally the shipment is made within two working days and it takes only a couple days to deliver to your address.

Freight: Freight and Shipping Charges are included.

Insurance: Included and 100% of goods amount is covered on our account.

Warranty: The goods are guaranteed for one year from the shipping date.

Payment: By PayPal or Bank TT Remittance (Most of Credit Cards can be used through Paypal.)

Price: J.Yen 50,000 per set.
(US$400.00 when the exchange ratio is J.Yen 125 per US$1.00)


Looking for Overseas Distributors

In order to increase the users of PRIMARY Strobe Glasses in the world, we are now looking for our overseas distributors.

The initial condition to be our overseas distributor is very simple.

The scheme with a small investment is available.
It is also introduced in J ETRO TTPP (Japan External Trade Organization, Trade Tie-up Promotion Program).

We do not request you any other conditions, such as, some big stock,deposit money, guarantee fee, etc.

At the moment, the market is just open and individuals or companies can become our overseas distributors upon fulfilling of the above condition.

If you are interested in being our overseas distributor, please kindly send us your query.
We will send you the draft of our distributor agreement and the wholesale price list by return.

We hope many people and companies would join us and work with us to promote Sport Vision Training with PRIMARY Strobe Glasses.