You can see just like this!
For example, with PRIMARY Strobe Glasses, you can see rotating fans just like this!

PRIMARY setting condition: Duty Ratio d90, Frequency 31Hz
(A movie of fans rotating with 3,000rpm, with/without PRIMARY. Due to the voltage variation and air stream, fans look slowly rotating or reversing.)
Primary Shop
by Appreciate Co., Ltd.
E-Mail:Click here
TEL: +81-75-708-6911
FAX: +81-75-708-8852

Address: MB Bldg. 4FD2A,
382 Motohon-noji-cho, Nakagyou,
KYOTO 604-8244 JAPAN
⇒Company Profile

Online Shopping
eBay Store
US$650.00 payable in U.S. Dollars
Press Release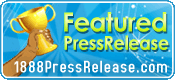 1888PressRelease